A new and exciting opportunity to join the Irish Paralympics Organisation in their campaign for Paris 2024.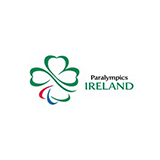 Your new company
Hays are proud to partner with Paralympics Ireland for their next Communications and Commercial Executive. Paralympics Ireland is the National Paralympic Committee (NPC) for Ireland, recognised by the International Paralympic Committee (IPC), and is responsible for preparing and managing the Irish team at the Paralympic Games. Their mission is to support Irish Para-Athletes to reach finals and deliver podium places at the Paralympic Games. They provide support and advice to NGBs in their delivery of a high-performance pathway for athletes with a disability ensuring that the next generation of Irish Paralympians will be amongst the best prepared and most successful Para-Athletes competing in future Paralympic Games.
Your new role
This is an exciting time for Paralympics Ireland as they look to grow their team to better support the performance aspirations of our Team Ireland Para athletes and their key national partners. The primary function and key responsibilities will be in the Communications and Commercial departments which will involve coordinating all Paralympics Ireland social media content to reflect the aims and objectives of Paralympics Ireland and to amplify those of the organisation's partners. The secondary function will be in supporting and working on Office administration including being first point of contact. You will be involved with relationships and communication with the press, online media, and other external publishing bodies to raise and maintain the organisations presence and the overall mission of Paralympics Ireland. Aid in developing strategies to enhance external commercial relations.
Website and Social-Media
Updating and developing content and the digital content calendar on an ongoing basis. Supporting new communications techniques and platforms. Creating and designing engaging content for Paralympics Ireland channels. Gathering key analytical data from company website and social media accounts monthly as well as liaising with Para-Athletes to gather and create engaging digital content for the Paralympic Ireland accounts. You will be responsible for monitoring athlete social content and external partner social content. Liaising with key international partners around production of original content and implementation of global content plans.
Communications
You will liaise with key stakeholders such as media, sponsors and athletes when required and build up contact network while assisting with the drafting and release of press releases and outgoing communications content. You will maintain and update CRM and media contacts database and prepare key documents for media and partners as well as Paralympics Ireland newsletter. You will have to establish key relationships with athletes and coaches to ensure appropriate use of athletes in media. Update and maintain communications folders on company server including athlete profiles, image, and footage banks. You will be assisting with management of media events including press conferences, interviews, launches, photocalls etc.
Commercial
Managing the day-to-day operational requirements of each sponsorship ensuring all rights are delivered, activated, and tracked and ensuring effective management and planning of all sponsorship rights. You will regularly monitor and review the performance of each sponsorship adapting to improve results. The opportunity to work alongside Brand, PR, Advertising, Digital and Content teams to identify new and innovative ways to add value for sponsors. You will be co-ordinating multiple projects and events simultaneously. Supporting fundraiser campaigns for Paralympics Ireland through contact with external stakeholders and administrative support of programs and events. You will create reports that can assist in the negotiation processes of partnership and sponsorship deals and make recommendations on new commercial opportunities.
Office Administration
The General office administration requires you to be first point of contact for general calls and emails while coordinating general office administration such as meetings, records, safety officer duties and GDPR compliance. With this is the responsibility to develop, manage, and maintain a Paralympics Ireland company wide database. In the lead up to competitions you will be responsible to support Team Leads and sports with logistical aspects such as travel and competition entries. Process and assist with Athlete Licensing for the IPC SDMS System. You will support Irish Paralympic Team preparation for Paralympic Games e.g., accreditation data, equipment, kit sizing etc.
What you'll need to succeed
You will ideally have a keen interest in marketing & communications and display excellent organisation and planning skills. You will have proven experience of working and communicating clearly with multiple stakeholders internally and externally. The ability to devise & pitch activation ideas for campaigns and events. You will have thorough understanding of social media and traditional media. You can easily build strong and lasting relationships internally and externally. Transferable skills to work flexibly on projects with other areas of the company where necessary.
What you'll get in return
You above all else will be given the chance to join an elite sports organisation. Flexible working options available and this exciting role offers the opportunity to use and develop skills across a broad range of communication and commercial disciplines. An opportunity to attend the next Paralympics games. An amazing opportunity to be part of something very exciting.
NB. This job description is not to be regarded as exclusive or exhaustive. It is intended as an outline indication of the areas of activity and can be amended in the light of the changing needs of the organization.
What you need to do now
If you're interested in this role, click 'apply now' to forward an up-to-date copy of your CV, or call us now.
If this job isn't quite right for you but you are looking for a new position, please contact us for a confidential discussion on your career.
Closing date for applications is 5pm on June 24th 2022
Paralympics Ireland is an equal opportunities employer and all applications will be treated in strict confidence #1092983